SAP Course in Kolkata
Most Fortune 500 companies are powered by SAP, a suite of software applications. Without SAP, perhaps no other software can compare in terms of importance, scope, sustainability, business direction and revenue generation. As a result, SAP is the core business application used by all the world's leading companies, regardless of industry or industry. As a flexible and global offering, SAP is designed to meet the needs of the largest number of companies possible. SAP software provides us with comprehensive functionality across all modules and various business functions to meet the evolving needs of the industry. As a result, the controller algorithm supports multiple programming languages, cross-functionality, and integration without requiring major changes to existing organizational structures. As a flexible and global product, SAP is designed to meet the needs of as many companies as possible.
Careers in SAP administration and development:
Company's Finance, accounting, sales (SAP FICO), enterprise operations and marketing (SAP CRM & Hybris) powered by SAP. Other sectors supported by SAP are human resources research, manufacturing, management and compensation, productivity and technology (ABAP/SAP BASIS). Because it is so integrated with all the modules, there may be no other software like it. This helps the entire company focus on revenue and stay on track with long term business goals. In the past, SAP administrators were in high demand because of their skills. People who have worked as SAP managers or SAP developers are in high demand at all levels of management and in leadership positions. Climbing the corporate ladder requires SAP expertise because unlike boring tech support roles, SAP drives business directly and is always revenue driven.
Due to the huge demand and fast advancement of SAP trained employees in business and IT environment various SAP courses have gained immense popularity among the working class or recent graduates. So Techhub Solutions started training for all major SAP module courses in Kolkata.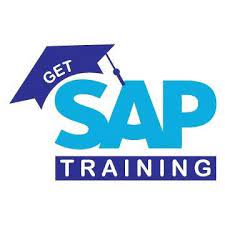 Chapter 1 The Structural Model:
• Units
• Objects and Elements
• Groups
• Coordinate Systems and Grids
• Properties
• Load Cases
• Functions
• Analysis Cases
• Combinations
• Design Settings
• Output and Display Definitions
• Learning More

*********************************************************

Chapter 2 The Graphical User Interface :
• The SAP2000 Screen
• Main Window
• Menu Bar
• Toolbars
• Display Windows
• Status Line
• Using the Mouse
• Viewing Options
2-D and 3-D Views
Perspective
Pan, Zoom, and 3-D Rotate Limits
Element View Options
Other Options
Refreshing the Display Window
• Basic Operations
• File Operations
• Defining Named Entities
• Drawing
Drawing Objects
Snap Tools
Drawing Controls
• Selecting
Selecting Graphically
Selecting by Feature
• Editing
• Assigning
• Undo and Redo
• Analyzing
• Displaying
Graphical Displays
Model Definition
Analysis Results
Function Plots
Tabular Displays
• Designing
• Locking and Unlocking
• Entering Numerical Data
• Setting Options

*****************************************************************************

Chapter 3 Working with Data Tables :
• Classification of Tabular Data
Model Definition
Analysis Results
Design Results
• Tables and Fields
• Uses for Tabular Data
Formatted Tables for Presentation
Structured Database Tables
• Displaying Tabular Data
• Printing Tabular Data
• Custom Report Writer
• Format Control for Display and Printing
• Interactive Table Editing
• Exporting Tabular Data
• Importing Tabular Data
• Automatic Export During Save
• Export During Analysis
• Tabular Database File Formats
Microsoft Access Database
Microsoft Excel Spreadsheet
Plain Text File