8902638428 | Google SketchUp Training Institute
Google SketchUp is 3D modelling software which is developed in a way that accommodates the programmer to build structure and models right from scratch. Most beginners are familiar with it as for its ease of use and step by step distinct process that helps the programmer to identify their work in each stage. Techhub Solutions offers an inclusive Google SketchUp Training in Kolkata where students can learn from the basics of sketching and gradually get grip on the advanced levels with complex tools.
What you'll learn?
As the best Google SketchUp Training Institute in Kolkata, Techhub Solutions has presented this course with utmost importance in covering all aspects and arranging them under the guidance of industrial experts. Here you can learn –
SketchUp fundamentals with 2D and 3D Toolset and their basic functions.
Pushing and pulling shapes
Landscape and Site designing along with strategies of terrain.
V-ray and lighting techniques
Creating furniture using 3D warehouse
Making exterior of House
Exporting in different formats
Creating animations
What you'll get?
Guaranteed Certification from this highly renowned Google SketchUp Training Institute in Kolkata.
Expert Faculty support
Structured curriculum and materials to study
Professional grooming for career growth within the industry
Opportunity to interact with recognized Figures
Who is this course for?
Engineering students of all streams
Product designers and other professionals engaged with creative works
Other students / professionals interested in this field.
Career Prospects
Techhub Solutions has been designing and redesigning courses with market knowledge and recurrent trends that are prevalent and analyses the need of the hour. Technology has spread far and fast and is continuing to grow more and more. In this digital era anything and everything is first created virtually and then materially. Virtual world is even more dominant now as per it's growth and success. Google SketchUp Training in Kolkata is thus a course that is needed to form the base of successful careers in architecture, interior designing, product designing and other animation works. People with SketchUp skills are most commonly employed as – Sketchup Architect, Interior Designer, Sketchup Product Designer, Sketchup 3D Designer etc.
Techhub Solutions as a leading Google SketchUp Training Institute in Kolkata paves paths for multiple students with this course.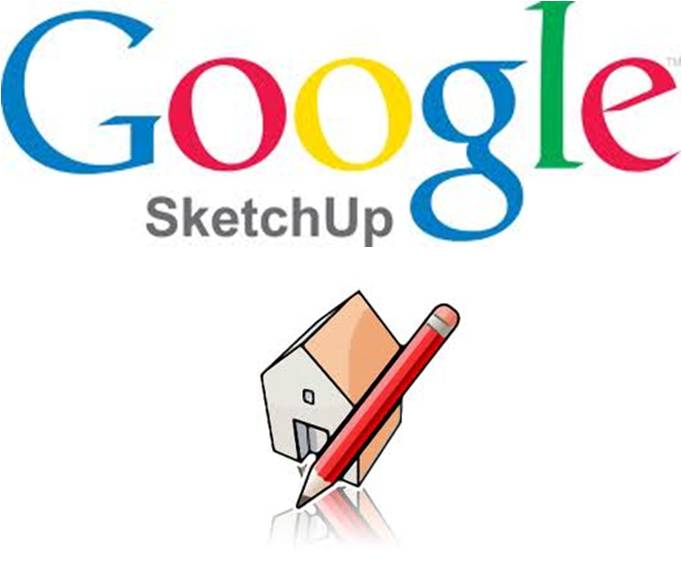 Toolbars
Camera controls
Pan
Zoom
orbit
Basic tools
Rectangle, Circle, Select pencil, push /pull, Groups, Components, Move, Rotate, Copy, Array, Polar array, Offset, Paint bucket
Modeling practice
Walls + floor, Windows, Doors, Frames, tables, Openings
Creating materials
Search online for materials, Create new material
Edit materials
Scale, Rotate, Edit,
Modeling practice
Chair, Shelves, Accessories
Warehouse
Download models, Edit models, Groups vs components, Scale
SKP CL4 1. Project 1: Interior Space - Bedroom 1.1. Room floor 20',20' 1.2. Walls 10'h, 8" 1.3. 2 door ways 7'h,3'w 1.4. Window two 5'h,4w or one 5'h, 8'w 2. Object placement 2.1. Locking to axis 2.2. Reference points
SKP CL5 1. Section plane 1.1. Sections - Elevations 1.2. Floor plans 2. Layouts 2.1. Preparing views 2.2. Sending to layouts 2.2.1. Positioning 2.2.2. Sizing 2.2.3. Moving 2.2.4. copy 2.3. Using scenes 2.4. Scale 2.5. Dimensions 2.6. Updating model reference 2.7. Styles in layout 2.8. Title block 3. Basic renders
SKP CL6 1. Structures phase 1.1. Floor 1.2. Walls / store front 1.3. Doorways 1.4. Window frames 1.5. Stairs 1.6. Columns 1.7. Rails
SKP CL7 1. Detailing phase 1.1. Tables 1.2. Counters 1.3. Rugs 1.4. Picture frames / posters 1.5. Light fixtures 1.6. Doors 1.7. Windows 1.8. Planters 1.9. Accessories
SKP CL8 1. Lighting phase 1.1. Lights and settings 1.1.1. Lighting with shades 1.1.2. Directional lights 1.1.3. Ambient lights 1.1.4. General lights 1.1.5. Accent lights
SKP CL9 1. Render phase 1.1. Fixing the lighting 1.2. Editing materials 1.3. VRay material effects 1.4. Camera positioning 1.5. Render settings
SKP CL10 1. Presentation phase 1.1. Views 1.1.1. Views in SketchUP for use in Layouts 1.2. Set up layout 1.2.1. Image hierarchy 1.2.2. scale 1.3. Inserting renderings 1.4. Dimensions and labels 1.5. Title block 1.6. Presentation Tips