3Ds MAX Training Institute
3Ds Max is designing software where one can perform stunning visual effects and create 3D graphics, modelling and animation of products. Being able to create real light effects and building structures, this software is widely used in architecture, manufacturing field and other industrial designs.
Techhub Solutions as a leading 3Ds Max Training Institute in Kolkata has developed a course where architecture students can learn 3d modelling, lighting, shading, mapping and rendering. The course has been designed with consideration of ongoing market requirements. A number of industrial experts contribute in the growth of students. They work as brilliant guides and advisers for the aspirants in this field.
What you'll learn?
Provided with the best 3Ds Max Training in Kolkata under Techhub Solutions, you can master the art of 3D graphics and animation in a step by step process. The course begins with the basics and raises the difficulty level with time and continuous evaluation alongside. In this course, you can get to learn –
Particle and physics simulation and manipulating objects.
2D to 3D modelling
Polygon modelling.
Algorithms to compute shadows, highlights, reflections and refractions.
Applications
What you'll get?
With the supreme faculty of Techhub Solutions for 3Ds Max Training in Kolkata the students are facilitated with all the essentials like –
Guaranteed Certification.
Study Materials.
Guidance through the industry.
Expert consultancy
Who is this course for?
This Course of 3Ds Max Training in Kolkata can be undertaken by anyone who is interested. It can benefit
All sorts of engineering students
Arts and Science Students
Product designers
Aspiring animators
Career Prospects
In a digitizing world, nothing is impossible. There is huge potential of 3d modelling in modern world and no stopping of how much one can excel. With software like 3Ds Max, Autodesk engineers can demonstrate their vision and give a fine picture of the future to the world. Apart from this, manufacturing industry, learning 3D computer graphics is the professional background of many other careers. Today's market needs people as –
3D Visualizer and Designer
Animator
Graphic experts
3ds Max Modeller
3D artist
Analyzing all this prospects and potential Techhub Solutions excelled in the training process and got recognized as a go to 3Ds Max Training Institute in Kolkata.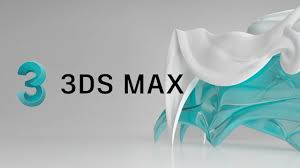 Module A. User Interface:
Quick Access toolbar, Menu Bar, Viewports, Navigation Toolbars, Command panel, Animation controls, Status bar, Animation Key frames.

Module B. Viewport Configuration Setting:
Layouts, View Cube, Safe frame, Statistics, Regions, Visual Style

Module C. Main Toolbar:
Selection, move, rotate, Scale, Array, Align, Snap toggle, Grid & Snap setting, Unit Setup, Selection bracket toggle (J), manage Layers.

Module D. Command panel:
Create panel – Geometry: Standard Primitives, Extended Primitives, Auto Grid Doors, Windows, Stairs, AEC Extended, Compound Object
Shapes - Spline
Modify panel – Parameters, Editable Poly, and Selection by vertex/Edges/polygon/Element, Soft selection, Edit Polygons, Edit Geometry.
Hierarchy – Pivot adjustment
Display – Display color, Hide by Category, Hide, Freeze, Display properties

Module E. Modifier List :
Object-Space Modifier – Bend, Bevel, Extrude, lathe, Lattice, Shell, Smooth, Spherify, FFD, HSDS, Turbo Smooth, Mesh Smooth, Quadify Mesh, Stretch, taper, Sweep, Push, Cloth, Displace, Noise, UVW Map.

Module F. Modeling using different kind of modifiers:
i. Basic modeling with standard primitives.
ii. Modeling a Classic Chair by Using Qualify mesh Modifier.
iii. Modeling a Barcelona chair by Using TerboSmooth, Push, and FFD Modifier.
iv. Modeling a Spiral Staircase using ARRAY.
v. Modeling a Pillow using edit poly and meshsmooth modifier.
vi. Modeling Cloth using Garment maker, Cloth modifier and wind deformation on table and bed.
vii. Modeling a certain using displace modifier.
viii. Modeling a certain using Noise modifier.
ix. Modeling a certain using Cloth modifier (Group & Node).
x. Modeling a certain using Cloth modifier (group & Wind).
xi. Modeling a certain using normal spline & grid.
xii. Modeling a Ground by using displace Modifier.
xiii. Modeling a Carpet Using Hair and Fur.
xiv. Making a simple curtain model, noise, FFD modifier.
xv. Modeling of an Interior & Exterior with Texturing bitmap.
xvi. Modeling Vray 3d grass using Vray displacement modifier.
xvii. Animation control bar utilization

Module G. Material Editor:
i. Basic texturing concept
ii. Use of Multi & Sub object Material
iii. Fall-off map
iv. Noise map
v. Raytracing Map

Module H. V-Ray material:
Making of Plain Glass material, Reflective Glass, Steel material, Stainless Steel Material, Glossy realistic material, acrylic material.

Module I. V-Ray Lighting:
Vray IES, Vray Ambient, Varylight & Vray Sunlight. Cove Light (using vray light), rod light (using Vray light), Spot Light (using ies light), Direct target light, Omni light

Module J. V-ray Physical camera
Focal length, F-number, Film speed, Sutter speed, Target point.

Module K. V-ray Plan